About

We're Hello Healthy One and we provide all-natural solutions for common health issues that affect billion's of people everyday, we are dedicated to helping the world heal itself.

e-mail: marti@hellohealthyone.com

Phone: 702-370-3427

"The Food You Eat Can be Either the Safest & Most Powerful Form of Medicine or the Slowest Form of Poison"

Ann Wigmore
About Me
At the age of 19, I was morbidly obese weighing 250 pounds. I was always sick, had painful joints, hypertension, borderline diabetic, extreme fatigue, sleeping problems and just plain embarrassed, just to name a few issues. I tried all types of diets and even went on drugs under a doctor's supervision.
After two years of failure, I marched into a library (more like a waddle, actually) and read how to get slender and healthy. I learned all new habits and lifestyle changes. In one year, I lost over 100 pounds and have kept them off for over 3 decades.
I became instrumental in helping people get healthy, not only with losing weight, but helping them get well from illnesses, some even terminal. I always gave advice whether anyone wanted it or not showing that living in a "Preventative" manner, with fun and humor was the healthiest way to live. Helping others soon became my life's passion.
I am a Board Certified Holistic Health Coach with a strong background in:
· Ayurveda (one of the oldest forms of naturally healing the body with food, herbs and supplements),
· Healthy Brain function health
· Supplementation
I coach people to reach their health goals by making small adjustments to their diet and lifestyles in easy, do-able steps while encouraging and holding their hands the whole time. I am constantly aware of the need to adjust the sails when a program is not attaining the results wanted in a timely manner.
I have a private practice both in Nevada and in California and I work with:
· Individuals on a one on one basis. Together we set and accomplish goals * explore new foods * understand and reduce cravings * increase energy * improve digestion * improve eating habits * understand your body better * address, acknowledge and improve most existing conditions * feel confident in choosing and preparing better food for you, your family and loved ones * make "self-car" a priority
· Physicians and their patients. When working along side a Physician, I make sure that the Physician's recommendations with diet and exercise are followed * I write bi-monthly/monthly progress reports to the Physician, if instructed * keep track that the patient is improving in a timely manner
· Corporate Wellness Programs. I initiate and run "Preventative Health Care Wellness Programs" for corporations both large and small. Focusing on weight loss, improving energy and health for employees as well as addressing and improving employee's individual health issues while reducing health care costs for employers.
Besides my own life experiences, I've been trained in more than one hundred dietary theories and studied a variety of practical lifestyle coaching methods. Drawing on this knowledge, I will help you create a complete personalized "roadmap to health" that suits your unique body, lifestyle, preferences, and goals.
I invite you to allow me to show you how to finally change your lifestyle and eating habits, once and for all, to live in a healthy manner without sacrifice, deprivation, going hungry.
Life is to be enjoyed to the max and that can ONLY be achieved if you have the BEST of health! Come back often and watch us grow!
Gratefully,
Marti Avila
PS I also write articles for the North County Women's magazine. You can read them online:
Click on the cover and go to page 26: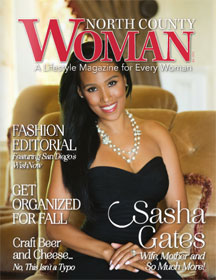 Click on the cover and go to page 22: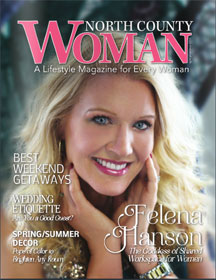 Click on the cover and go to page 20: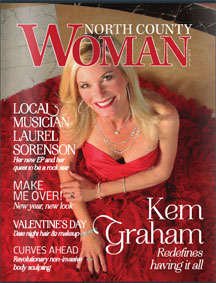 Click on the cover and go to page 26: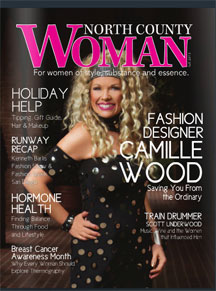 e-mail: marti@hellohealthyone.com
Phone: 702-370-3427
Could one conversation change your life?
Schedule a free initial consultation with me today!